GENEROSITY AROUND THE WORLD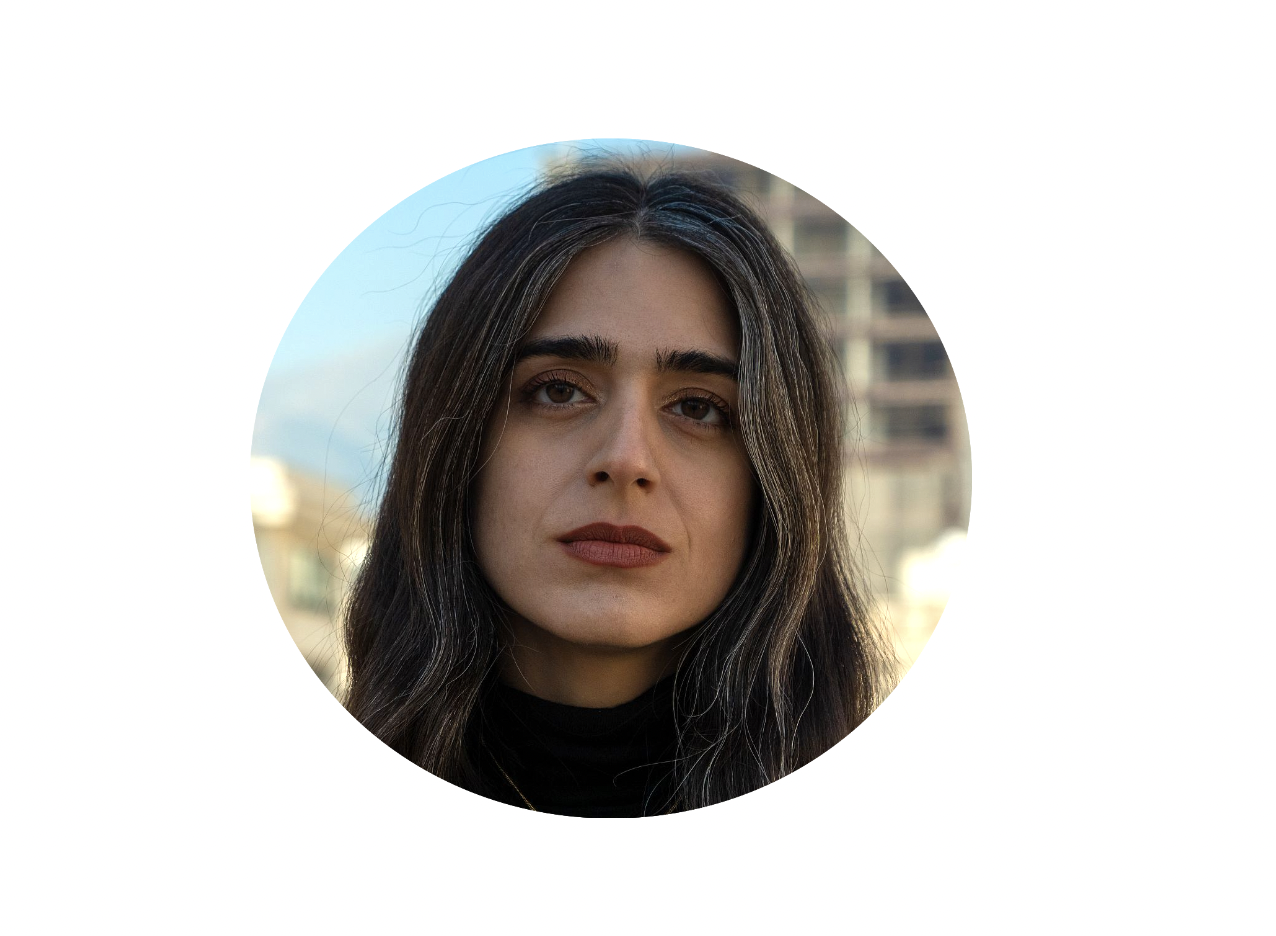 Lila Nazemian
Protocinema Emerging Curator in 2022
'Working with Protocinema was important to me because I was supported to grow in the process of making my exhibition. It was very hands-on. I was able to develop intellectual and practical tools while expanding my professional relationships. This happened through intimate conversations with my mentors who are all experienced curators; they introduced to me different perspectives and different ways of approaching this work. I have become a more confident curator in this process, for which I am grateful.''


Onur Karaoğlu,
Artist, İstanbul, Running In Place, 2022
''I am a performance artist from Istanbul. Making a new work in this form is always challenging because you know that your practice relies on uncertainties and the risks you are taking possibly won't be supported by most of the art institutions in Turkey. You will find a way of doing things on your own for each project.
This year I worked with Protocinema, for the first time, to present my new performance "In Vain" in their group show "Running In Place". Even though I knew, as an audience member, how open-minded and risk-taking Protocinema is from their previous shows, by working with them I discovered in depth their dedication and adaptability. Through the entire process Protocinema gave tireless intellectual and emotional support for the development of my work.
Our collaboration helped me to find new dimensions for my work over the time we worked together. And this made me realize that actually we are together looking for the same thing: in unknown territories something inspiring.''

Generosity Around the World
While Protocinema is flexible and resourceful, it also relies heavily on the support of its dedicated audiences and patrons today more than ever. As an independent organization that fundraises individually for each and every project, as with many arts organizations all across the world, we depend on contributions in order to continue our new productions and facilitate the work of artists and curators.
Please consider making a donation. With Protocinema, every little bit goes a long way. Your donation, of any size, will contribute to helping realize our goal this year of $50,000, to enable us to continue our critical work next year.
With gratitude and warmth,
Mari Spirito
Executive Director, Curator, Protocinema

Protocinema is a cross-cultural art organization that commissions and presents site-aware art around the world. Our purpose is to support dialogue between cultures on equal footing and create opportunities for listening & expression. By doing so, Protocinema aids the development of relationships both at the mindfully local & globally interconnected levels. Launched this year - PROTODISPATCH is Protocinema's new digital publication project addressing transcontinental concerns, filtered by where artists are in the world, distributed with publications partners. Protocinema advocates for empathy, working towards an understanding of difference across regions through its exhibitions, commissions, public programs, publications, and mentorship. Founded in 2011 by Mari Spirito, Protocinema is an ambulant nonprofit 501(c)3, free of 'brick and mortar.' Our locations are varied, responding both to global concerns and changing conditions on the ground.
In 2022, Protocinema was supported by: the United States Mission, Turkey; Polat Piyalepaşa Çarşı, Istanbul; Umur Printing, İstanbul; American Chai Trust, New York; Marks Family Foundation, New York; Charlotte Feng Ford, New York; Sam Soltani, New York; Hamid Reza Tabarraei, Paris; The Clemente Soto Vélez Cultural & Educational Center, New York; Ava Studios, Paris
Board of Trustees: Defne Ayas, Dillon Cohen, David Howe, Jane Lombard, Ari Meşulam, Jason Heard and Sheldon La Pierre, Ayşe Umur
Protodispatch: Annette Blum, Gabe Catone, Jane Hait, Justin Beal, Jane Lombard, Helen, and Peter Warwick.
International Commissioning Committee: Haro Cümbüşyan and Bilge Öğüt, SAHA Association, Istanbul, Adnan Yerebakan