ART, ANCESTORS, GHOSTS, & THE DEAD
A Day of Conversations, Performance, and A Film Screening

scroll down for eponymous typeface designed by İlayda Tunca for Art, Ancestors, Ghosts & the Dead
scroll down for participant bios
Presented by Protocinema, in partnership with ICI Independent Curators International, and The Clemente.
Together with: Korakrit Arunanondchai, Sofía Gallisá Muriente, Shaun Leonardo, Kameelah Janan Rasheed, Pınar Öğrenci, Laura Raicovich, Shahzia Sikander, Mari Spirito, Laura Rivera-Ayala, Eva Mayhabal Davis, Original Font & Graphics by İlayda Tunca

Saturday, June 3rd, 2023, 2:00 - 9:00 p.m.
Location: The Clemente Soto Vélez Cultural and Educational Center,107 Suffolk Street, New York (between Rivington & Delancey)

2:00 - 3:30 pm: Panel: Transformations, Mysteries, Renewals
Kameelah Janan Rasheed and Shahzia Sikander moderated by Laura Raicovich
On the cycle of life and the inherent transformations, mysteries, and renewals embedded in the participants' art and lives.
4:00 - 5:30 pm: Panel: Do It Yourself Or Ancient Mourning?
Korakrit Arunanondchai and Sofía Gallisá Muriente, moderated by Mari Spirito
On changing forms of mourning, merging traditional, religious, indigenous, and secular approaches.
6:00 pm: Performance: Rehearsal (2023) Shaun Leonardo
On wordless gesture, a process of physical embodiment of grief, optional participatory.

7:00 pm: Film Screening: Aşit (2022) by Pınar Öğrenci
On tension between the intimate loss of a loved one and that of mass death, in this case, of genocide.
Followed by Reception

Protocinema presents Art, Ancestors, Ghosts, & the Dead, a one-day convening to share attitudes and practices around death across cultures, produced by Protocinema and ICI (Independent Curators International) at The Clemente Center, New York on Saturday, June 3, 2023. This gathering comes at a time of great loss amid ongoing wars, viruses, and inhumane border policies, and consists of two panel discussions, a film screening, performance, and a reception. Participants include: Korakrit Arunanondchai, Sofía Gallisá Muriente, Shaun Leonardo, Kameelah Janan Rasheed, Shahzia Sikander, Laura Raicovich, and Mari Spirito. Discussions with the panelists and respondents will follow. Shaun Leonardo comes with a signature, participatory performance. There will be a film screening of Aşit (2022) by Pınar Öğrenci, and a reception. Art, Ancestors, Ghosts, & the Dead engages perspectives from Puerto Rico, Southeast and South Asia, the United States, and the Middle East on personal and collective behavior in response to death and the unspoken yet undeniable pain of loss.
Panel: Transformations, Mysteries, Renewals: Kameelah Janan Rasheed and Shahzia Sikander moderated by Laura Raicovich. This discussion will address the cycle of life and the inherent transformations, mysteries, and renewals embedded in the participants' art and lives. Kameelah Janan Rasheed's work as a writer, artist, and educator contends with memory, storytelling, and technologies through the lens of Black knowledge production and her Muslim faith. She is particularly concerned with the leakiness of narratives, the incompleteness of storytelling, and the ways that illegibility creates alternate access points and possibilities. Rasheed will discuss the relationship of her work to transformation and unmaking, the ways in which ancestors inform her contemplations and belief systems in constructing realities beyond what is knowable. Shahzia Sikander is a Pakistani-born artist and MacArthur fellow whose work in drawing, painting, film, and sculpture interweaves contemporary concerns with a visual language informed by premodern Central and South Asian painting traditions. Sikander will discuss a particular, sometimes-headless female figure, a duende-esque presence that has appeared in her works from the early 1990s to the present, including the large-scale sculptures of hers currently installed in Madison Square Park and the roof of the Appellate Courthouse. She will discuss the meanings of this form, with entwined and knotted arms and legs, which range from resistance and erasure to assimilation, timelessness, dislocation, and loss.
Panel: Do It Yourself Or Ancient Mourning? Korakrit Arunanondchai and Sofía Gallisá Muriente, moderated by Mari Spirito. This panel will discuss changing forms of mourning, merging traditional, religious, indigenous, and secular approaches. Sofía Gallisá Muriente, will show sections of Presente Presente Presente (2017), a video exploring how Puerto Rico's "trend in mortuary services during a time of rampant crime and economic crisis generates new ways of mourning through shared spectacle and the production of images." The common coping mechanism of refusing to acknowledge the impact of death on ourselves and others and the preoccupation with youth and vitality maintain social order and stability, minimizing the disruptive effects of death and loss. Such a culture of death denial can lead to a lack of support for those who are grieving or facing the end of life, and contribute to a sense of isolation and disconnection from natural life cycles. Thai-American artist Korakrit Arunanondchai's work often deals with themes of identity, consumerism, and mortality, often through the use of Buddhist philosophy and imagery and of personal narrative and autobiography. By juxtaposing these seemingly disparate elements, Arunanondchai explores the tension between spiritual enlightenment and material desire and is concerned with the ways consumerism distracts us from deeper existential questions around life and death.
Film Screening: Aşit (2022) by Pınar Öğrenci faces the tension between the intimate loss of a loved one and that of mass death, in this case, of genocide. Öğrenci returns to her father's hometown, Müküs,a mountainous village in southern Van, Turkey. It was once home to Armenian communities and today its population consists mainly of Kurdish-speaking people. Aşît is inspired by Stefan Zweig's final novella The Royal Game (Schachnovelle, 1941), a psychological thriller in which chess becomes a survival mechanism in the face of fascism. Meaning "avalanche" and "disaster" in Kurdish, 'Aşît' refers both to the threat of an avalanche that disconnects Müküs from the rest of the world and to "Meds Yeghern" (The Big Disaster) in 1915. Öğrenci looks to Hayrik Muradian, an Armenian musician who had to escape Van in 1918, to hear the impressive landscape of Müküs. She traces the everyday survival strategies and cultural practices of Müküs people under the pressure of state and religion using the songs Muradian collected from his homeland, laying bare the necropolitics of a nation-state.
The Protocinema Emerging Curator Series section of Art, Ancestors, Ghosts, & the Dead invites young curators of The Clemente's 2023 programs and the ICI community to participate as Responders to conversations. With their unique perspectives and insights, Laura Rivera-Ayala, Silvia Benedetti and Eva Mayhabal Davis will expand the conversations with researched questions leading to a deeper understanding of the topics.

Please scroll down for artists and curators bios.
About Protocinema
About ICI
About The Clemente

Protocinema is supported by the Emily Tremaine Innovation Grant, Independent Curators International (ICI) and Marks Family Foundation. Board of Trustees: Defne Ayas, Dillon Cohen, David Howe, Jane Lombard, Ari Meşulam, Jason Heard, and Sheldon La Pierre, Ayşe Umur. International Commissioning Committee: Haro Cümbüşyan and Bilge Öğüt, Adnan Yerebakan, SAHA Association, Istanbul.
Protodispatch is supported by Annette Blum, Gabe Catone, Jane Hait, Justin Beal, Jane Lombard, Helen and Peter Warwick.

This program is made possible, in part, by public funds from the New York State Council on the Arts with the support of Governor Kathy Hochul and the New York State Legislature, and the New York City Department of Cultural Affairs in partnership with City Council.


Produced by
Supported by


New Typeface by İlayda Tunca
''Art, Ancestors, Ghosts & the Dead''
Protocinema is excited to announce Ilayda Tunca's original typeface, made for and named after Art, Ancestors, Ghosts, & the Dead, our convening on attitudes toward death across cultures. Tunca's font, the first ever typeface commissioned by Protocinema, is available OA (open access) with unrestricted use for everyone on Protocinema's website here and Tunca's artspace sub's instagram.
In their own words, Tunca approaches text as an image: "If you squint, you can see a few letters dancing. I was following an idea to give each letter its own set of tiny hands." The effect is a unique font that embodies the transformative aspects of being in a physical body. "While designing the font, I used free serifs and forms that fit into each other without being tied to the axis. By using intentionally inconsistent structural methods, we are looking at sounds that recognize each other side by side with a few basic binding elements."

Download the typeface:
Mac version
Microsoft version

Special Thanks to: Sadık Karamustafa, Burcu Dündar Venner, Berçem Gözde Ölmez, Mari Spirito, and Alper Turan

Ilayda Tunca, (Eskişehir, Turkey, 1991) holds a bachelor's degree in Graphic Design from Mimar Sinan Fine Arts University, Istanbul. Working with artists, Ilayda has created many self-published projects. Since 2017, they have been living and working in Çanakkale, where they founded sub, an art space for intercultural structuring. Ilayda is programming participative/creative processes with local communities. Recent outcomes include sub-projects; collective performance Burial Service (2022), and a participatory poetry project Imminent Arrival (2023). https://subsqu.tumblr.com/
Biographies
Korakrit Arunanondchai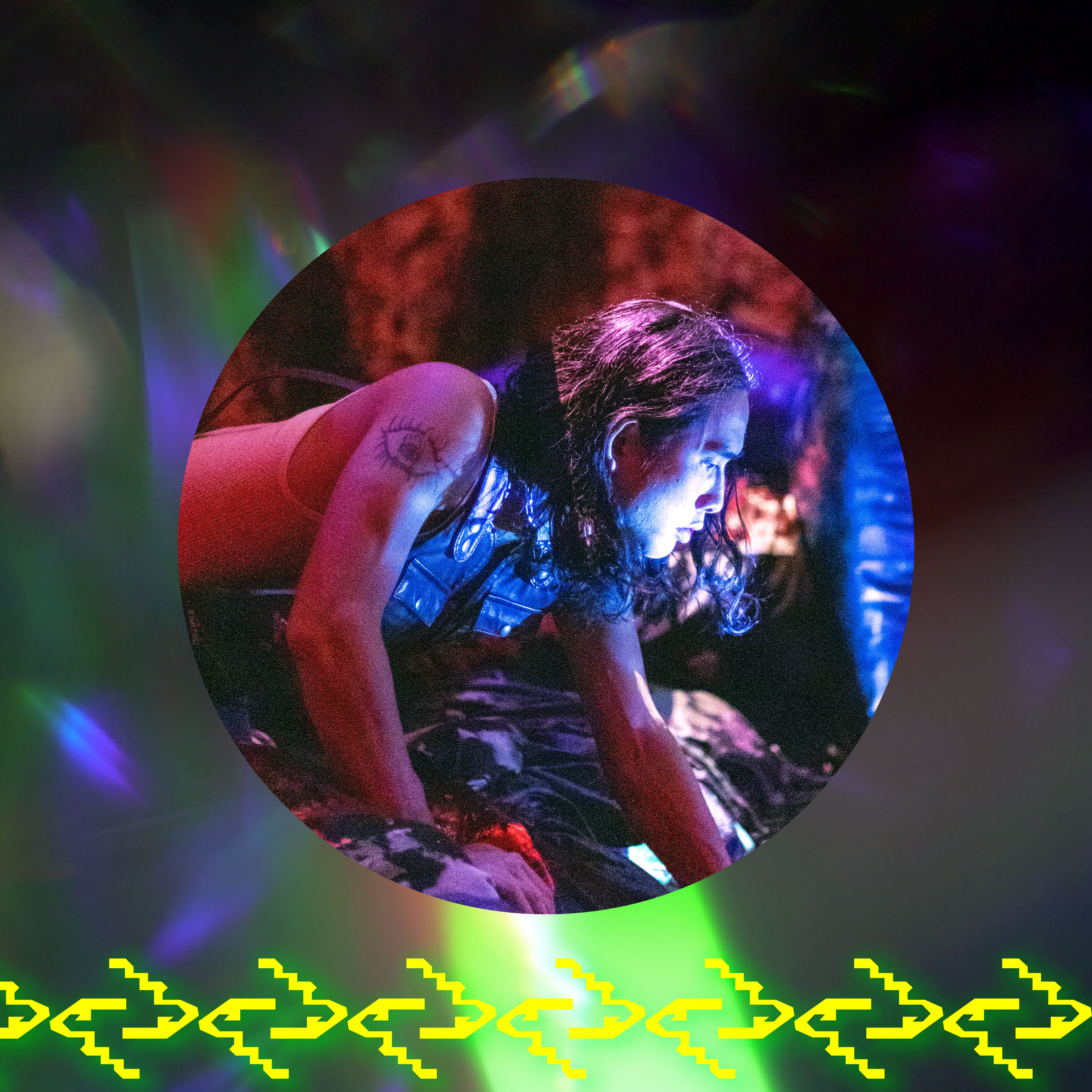 The work of Korakrit Arunanondchai (*1986, Bangkok, Thailand) focuses on the transformative potential of storytelling. With each project, the artist expands his cosmos of interconnected stories told through expansive video installations, paintings, objects, and performative works. In his videos, he processes experiences in his personal environment just as he does political events, history and questions to our crisis-ridden present. Born in Bangkok and working primarily in Bangkok and New York, Arunanondchai often draws upon the cultural contexts in his own biography as well as spaces with postcolonial trauma. Using essayistic and experimental approaches, the artist works with multiple collaborators to assemble audio and visual materials from various sources. With references to philosophy and myth, his narratives weave together questions about consciousness, empathy, and community.

Sofía Gallisá Muriente

Sofía Gallisá Muriente is a visual artist and cultural organizer whose work resists colonial erasures and claims the freedom of historical agency, proposing mechanisms for remembering and reimagining. She employs text, image and archive as medium and subject, exploring their poetic and political implications. Sofía has been a fellow of the Smithsonian Institute, Cisneros Institute at MoMA and the Puerto Rican Arts Initiative, among others. Her work has been exhibited in the Whitney Museum, MoMA, Queens Museum, Savvy Contemporary in Berlin, and Museo de Arte Contemporáneo de Puerto Rico, as well as galleries like El Kilómetro and Embajada. From 2014 to 2020, she co-directed the artist-run organization Beta-Local in Puerto Rico.
Shaun Leonardo
Shaun Leonardo's multidisciplinary work negotiates societal expectations of manhood, namely definitions surrounding black and brown masculinities, along with its notions of achievement, collective identity, and experience of failure. His performance practice, anchored by his work in Assembly – an arts-based diversion program for system-impacted youth at the Brooklyn-based, non-profit Recess – is participatory and invested in a process of embodiment. Since co-founding the Assembly program 7 years ago, Shaun has served as its lead artist, implementing research and partnerships for the program's growth. In 2021, Shaun expanded his role to Co-Director, guiding the organization's continuous evolution as an engine of social change. Leonardo is a Brooklyn-based artist from Queens, New York City. His work has been featured at The Guggenheim Museum, the High Line, and New Museum, and profiled in the NewYork Times and CNN. He was recently honored as a Community Innovator for his work in diversion by the Center for Justice Innovation. His solo exhibition, The Breath of Empty Space, was presented at MICA, MASS MoCA and The Bronx Museum. And his first major public art commission, Between Four Freedoms, recently premiered at Four Freedoms Park Conservancy.

Kameelah Janan Rasheed

A learner, Kameelah Janan Rasheed (she/they), grapples with the poetics-pleasures-politics of Black knowledge production, information technologies, [un]learning, and belief formation. They are a recipient of a 2022 Schering Stiftung Award for Artistic Research, a 2022 Creative Capital Award, and a 2021 Guggenheim Fellowship in Fine Arts. Rasheed is the author of three artist's books: An Alphabetical Accumulation of Approximate Observations (Endless Editions, 2019), No New Theories (Printed Matter, 2019), and the digital publication Scoring the Stacks (Brooklyn Public Library, 2021). Their writing has appeared in Triple Canopy, The New Inquiry, Shift Space, Active Cultures, and The Believer. They are an adjunct instructor at the Cooper Union for the Advancement of Science and Art, a Critic at Yale School of Art, Sculpture, and a Mentor-in-Residence with NEW Inc. Rasheed is represented by NOME Gallery in Berlin, Germany.
Pınar Öğrenci

Artist, filmmaker and lecturer Pınar Öğrenci (1973, Van, Turkey) lives in Berlin. Öğrenci has a background in architecture, which informs her poetic and experiential video-based work and installations that accumulate traces of 'material culture' related to forced displacement across geographies. Her works are decolonial and feminist readings from the intersections of social, political and anthropological research, everyday practices, and human stories that follow agents of displacement, migration, survival and resistance. She is nominated to Böttcher Strasse Kunst Prize 2022 in Bremen and won Villa Romana Prize for 2023. Her works have been exhibited widely at museums and art institutions including at documenta fifteen, Kassel (2022), 12th Gwangju Biennial (2018), 6th Athens Biennial (2018), Tensta Konsthall Stockholm (2018), Kunst Haus Wien - Hundertwasser Museum (2017), the Istanbul off-site project for Sharjah Biennial13 (2017), MAXXI Museum, Rome (2015- 6) and SALT Galata, Istanbul (2015-6). Her first solo exhibition abroad was realized at Kunst Haus-Hundertwasser Museum in Vienna in 2017. Her films are shown and nominated by many film festivals including Visions du Reel (Aşît, 2022) and İstanbul Film Festival (Gurbet is a home now, 2020 and Turkish Delight 2023) and her first documentary film 'Gurbet is a home now' won special Jury Award of Documentarist Film Festival, İstanbul in 2021.
Laura Raicovich
Laura Raicovich is a New York City-based writer and curator. She is editor and curator of Protodispatch, a digital publication featuring artists' perspectives on transcontinental political, social, economic, and environmental concerns; she initiated the forum with Mari Spirito and Protocinema in 2022. Her recent book, Culture Strike: Art and Museums in an Age of Protest, was published in 2021 by Verso Books. With a collective of artists, musicians, and culture workers, Raicovich will open Francis Kite Club, a bar/cultural/activist space in NYC's East Village in 2023. Prior to these projects, Raicovich served as Interim Director of the Leslie Lohman Museum of Art, and as Director of the Queens Museum; she was a Rockefeller Foundation Fellow at the Bellagio Center, and the Tremaine Curatorial Fellow for Journalism at Hyperallergic.


Shahzia Sikander

Shahzia Sikander is widely celebrated for subverting Central and South-Asian miniature painting traditions into dialogue with contemporary international art practices and launching the form known today as neo-miniature. Born in Lahore, Pakistan, Sikander earned a B.F.A. in 1991 from the National College of Arts (NCA) in Lahore and was the first artist from the department to challenge the medium's technical and aesthetic framework. Sikander's breakthrough work, The Scroll, 1989–90, received national critical acclaim in Pakistan, which brought international recognition to this medium within contemporary art practices. Sikander went on to pursue an M.F.A. at the Rhode Island School of Design from 1993 to 1995. Over the subsequent twenty years, Sikander's work includes paintings, video animations, mosaic, and sculpture. Solo exhibitions include shows at the Museum of Fine Arts, Houston in Texas; the Morgan Library and Museum in New York; the RISD Museum in Providence, Rhode Island; Jesus College in Cambridge, United Kingdom; the Guggenheim Museum in Bilbao, Spain; the Hirshhorn Museum in Washington, D.C.; the Museum of Contemporary Art in Sydney, among many others. Sikander has also been featured in group exhibitions at international venues, including the Sharjah Biennial 11; the 8th and 13th Istanbul Biennials; the Smithsonian Museum, National Portrait Gallery in Washington, DC; and the Museum of Modern Art in New York; the Museum of Contemporary Art, Tokyo; and the 54th Venice Biennale in Italy. Sikander has been the recipient of many notable awards, including most recently the Pollock Prize for Creativity in 2023, the Fukuoka Arts and Culture Prize in 2022, as well as the Asia Society Award for Significant Contribution to Contemporary Art in 2015, a Medal of Art by the U.S. Department of State in 2012, and a MacArthur Fellowship in 2006. Sikander's major new outdoor project, an 18 foot and an 8 foot bronze female sculpture, are currently on view in Madison Square Park and on the roof of the Appellate Courthouse in Manhattan till June 2023.

Mari Spirito
Mari Spirito is Executive Director and Curator of Protocinema, a cross-cultural art organization, founded in 2011, which commissions and presents site-aware art around the world. Recent exhibitions include Running In Place (Istanbul, 2022); A Few In Many Places (multi-city show in Santurce, Istanbul, New York, Bangkok, Seoul, Guatemala City, 2021). In 2022 Spirito, with Laura Raicovich, launched Protodispatch, a monthly digital publication featuring artists' perspectives on contemporary life and transcontinental political, social & cultural issues, with equal-exchange publication partners. She launched Protocinema's Emerging Curator Series mentorship program in 2015. From 2013 to 2018 she programmed the Conversations program for both Art Basel and Art Basel Miami Beach. In 2020 Spirito was commissioning curator of Theo Triantafyllidis' "Anti-Gone" mixed-media performance and music with VR, and digital content, that premiered at Sundance Film Festival, New Frontier; In 2019 she wrote "Flies Bite, It's Going To Rain'' catalog text on Vajiko Chachkhiani's installation of the same name and co-curated public talks, with Colin Chinnery, for Beijing Art Summit, 798 Art Center and UCCA. In 2018 Spirito was faculty for Independent Curators International (ICI) Curatorial Intensive, Bangkok, and guest curator, Alserkal Arts Foundation Public Commission, Dubai, with Hale Tenger. Spirito served as International Advisory Committee Member for the Inaugural High Line Plinth Commissions, New York, 2017. She was Curator and Director of Alt Art Space, Bomonti, Istanbul from 2015 to 2017; Advisor to the 2nd Mardin Biennial, Turkey, 2012; and Director of 303 Gallery New York from 2000 to 2012. Spirito is on the Advisory Committees of AGYU, Art Gallery of York University, Toronto; Board Member of Participant Inc, New York, and holds a BFA from Massachusetts College of Art, Boston.

Laura Rivera-Ayala
Laura Rivera-Ayala holds a BA in Art History from the University of Puerto Rico, Río Piedras Campus and earned an MA in Visual Arts Administration at New York University. As an arts professional, she has worked for organizations such as The Hispanic Society Museum & Library, Museo de Arte de Puerto Rico, The Mellon Foundation, and independent curatorial projects. Laura is also a fellow of the National Association of Latino Arts and Cultures Leadership Institute 2021. Her writing has appeared in the Caribbean Studies Association Journal, Intervenxions (New York University), Visión Doble (University of Puerto Rico), and The Puerto Rico Review.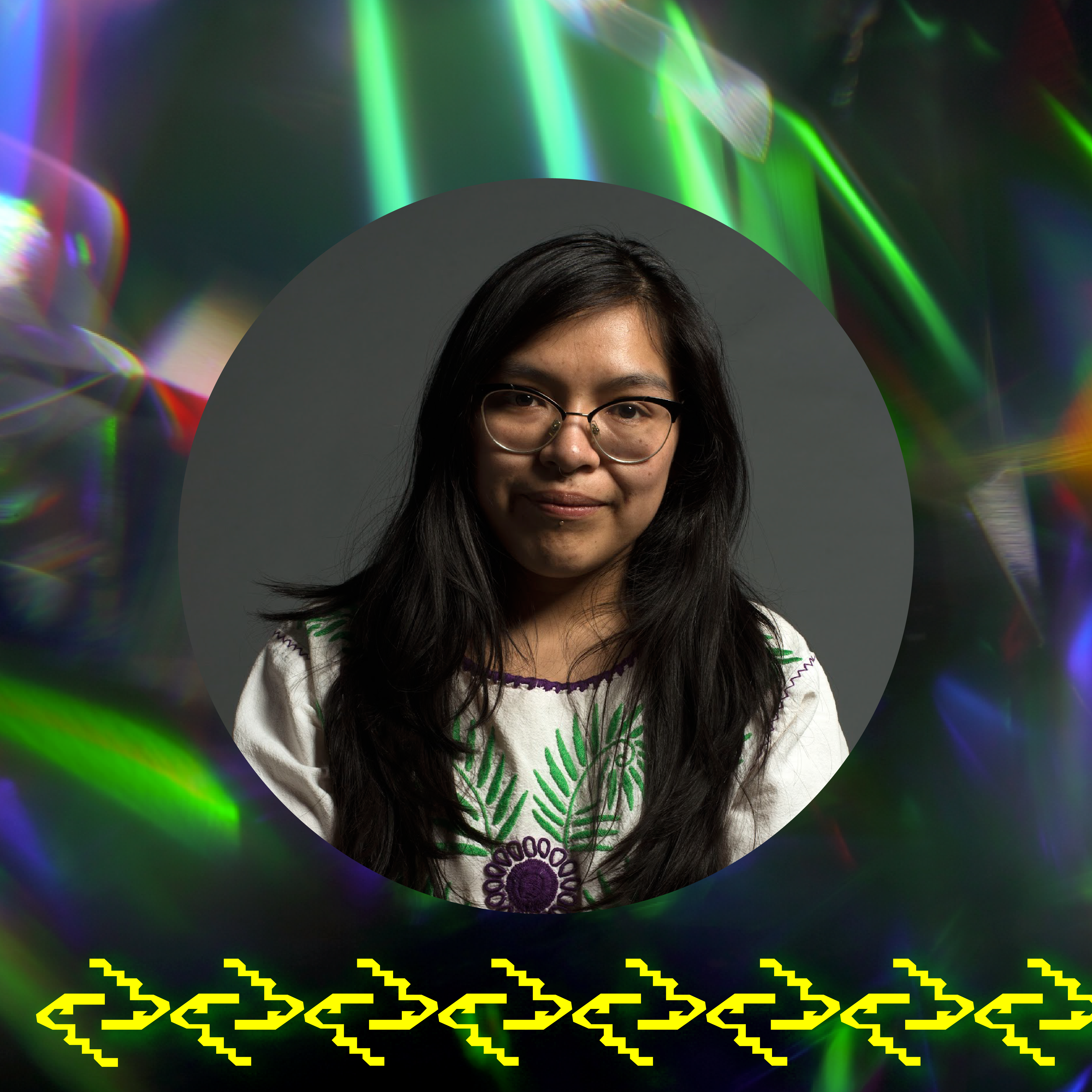 Eva Mayhabal Davis
Eva Mayhabal (b. Toluca, Mexico) is a cultural advocate and curator, collaborating with artists and creatives in the production of exhibitions, texts, and events. Recently the co-curator of 'Bronx Calling: The Bronx 5th Biennial' at The Bronx Museum of Arts and a co-director at Transmitter, a collaborative curatorial initiative in Brooklyn, NY. Her writing has been featured in exhibition catalogs and various art publications. Her work in advocacy and equity for social justice values through the arts and culture is rooted in her work as a paralegal at UnLocal, Inc. She's been a fellow of the Art & Law Program (2018), The National Association of Latino Arts and Cultures Leadership Advocacy (2019), New York Foundation of the Arts Leadership Boot Camp (2019), and the Artistic Freedom Initiative Art & Cultural Heritage Law Certificate Program (2020). She is a founding member of El Salón, a creative meetup based on a soulful potluck. She is a guest working from the occupied territory of ​Lenapehoking​ (New York City).
PRESS
---
New Typeface by İlayda Tunca for ''Art, Ancestors, Ghosts & the Dead''