A FINGER FOR AN EYE
Baha Görkem Yalım, Cansu Yıldıran, Dorian Sarı and Istanbul Queer Art Collective
cansu yıldıran, fallacy, 2021, 4 foil print photographs 178 x 140 cm, 120 x 80 cm, 80 x 55 cm, 120 x 80 cm;
5 fine art print photographs: 30 x 20 cm, 30 x 20 cm, 30 x 20 cm, 36 x 30 cm, 50 x 31 cm, photo: Zeynep Fırat


baha görkem yalım, a monument for the unfound, 2021
photo: Zeynep Fırat


photo: Zeynep Fırat

photo: Zeynep Fırat

photo: Zeynep Fırat

dorian sarı, untitled, 2020, whistle, 4 x 2 x 1.5 cm. photo: Zeynep Fırat

dorian sarı, untitled, (you, me, inside, outside), 2020, belt, multi dimensional (3 pieces). photo: Zeynep Fırat

dorian sarı, untitled, (you, me, inside, outside), 2020
belt, multi dimensional (3 pieces). photo: Zeynep Fırat


istanbul queer art collective, you do not have to follow the instructions
6 performance instructions and mixed medium installation
photo: Zeynep Fırat


istanbul queer art collective, you do not have to follow the instructions
6 performance instructions and mixed medium installation
photo: Zeynep Fırat

Exhibition dates: February 25 – March 27, 2021
Visiting hours: Tuesdays - Saturdays, 13:00 - 19:00
Location: Poşe Artist Run Space, Bereketzade, Hacı Ali Sk. No. 8 Daire 6, Beyoğlu, Istanbul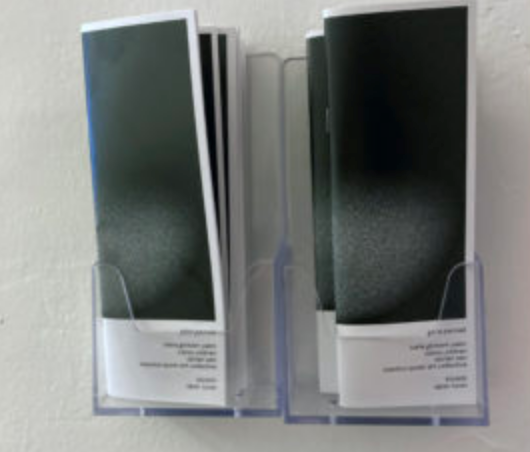 PROTOZINE: A Finger for an Eye
Read online / Download PDF
Protocinema, in partnership with Poşe Artist Run Space, presents A Finger for an Eye, a group exhibition with Baha Görkem Yalım, Cansu Yıldıran, Dorian Sarı and Istanbul Queer Art Collective (Tuna Erdem & Seda Ergul), curated by Alper Turan within our Emerging Curator Series 2021. This exhibition responds to the ongoing violence materialized in the realm of the visual codes, symbols, and representations of queer existences in Turkey. All of these artists innovate a visual language that is both bold and invisible, evolving out of the famed rainbow which has recently become a target.
Acknowledging that the attacks of the state are tangible, beyond aesthetics, felt on our flesh, body, soul, and psyches, the exhibition is an invitation to subvert the attacks on the visual realm and an emergency call to investigate the area beyond visible and before invisible. A Finger for an Eye is an exploration of the tactically evasive queer positions, gestures, forms and images, which are not targetable, censoreable, nor deciphereable. The multi-disciplinary practices and artistic visions of Baha Görkem Yalım (NL) and Dorian Sarı (CH) incorporate poetically-charged, minimalist approaches and abstracted queer forms. Istanbul Queer Art Collective (UK), whose performance works mainly render the queer body "aggressively visible", will produce a new performance where body is abstracted and absent. Cansu Yıldıran (TR), who predominantly focuses on rendering invisible subjects visible through her photographic lens, obscures portraits and blurs the identities for the exhibition.
Without abandoning the imperatives of visibility politics or suggesting a return to the ''closet'', A Finger for an Eye proposes spy-like positions that are undetectable but contagious. Featuring artists who adopt and appropriate artistic strategies such as censor, and erasure to deceive the sensors of authority while simultaneously experimenting with abstraction, reduction, non-figuration and non-coloration, this exhibition rejects to play the same game as the power, which has blind eyes, and proposes a fight with a non-indexical (middle) finger.
Launched in 2015, Protocinema Emerging Curator Series (PECS) is a mentorship program that provides professional training in the form of learning through doing. Protocinema Emerging Curator for 2021, Alper Turan, was mentored by: David J. Getsy, Goldabelle McComb Finn Distinguished Professor of Art History, School of the Art Institute of Chicago; Krist Gruijthuijsen, Director, Kunst-Werke Institute for Contemporary Art, Berlin; Maura Reilly, Independent Curator and Mari Spirito, Executive Director, Curator, Protocinema, Istanbul, New York.
About Alper Turan: https://www.protocinema.org/exhibitions/alper-turan-protocinema-emerging-curator-for-2021
Special Thanks: Charlotte Feng Ford; Suzanne Egeran; anonymous supporters; courtesy Empire Project, Istanbul; Öktem Aykut Gallery, Istanbul and Wilde Gallery, Switzerland. This project is supported by the Consulate General of the Netherlands in Istanbul and Pro Helvetia, The Swiss Arts Council, Switzerland.
Biographies: Baha Görkem Yalım, http://bahagorkemyalim.com/
Cansu Yıldıran, https://www.cansuyildiran.com/
Dorian Sarı, https://www.doriansari.co/
Istanbul Queer Art Collective, https://www.istanbulqueerartcollective.co.uk/bio
More: Ela Perşembe, ela@protocinema.org, +90531 923 3778; Mari Spirito, mari@protocinema.org, +1917 660 7332; Larissa Araz, larissa.araz@gmail.com, +90532 724 2433.
Poşe Artist Run Space is an independent and non-profit space that was conceived in the spring of 2018. In its emergence lies the desire to act and come together. It is a physical and mental space where different disciplines and forms of experiences, production, and thinking speaks to each other. poşe doesn't hesitate to try and fail, to learn from each other and argues that production processes are as important as the final production. Along with short-term exhibitions and public programmings, it also conducts long-term research. pose-hello.com
Protocinema is a cross-cultural, mission driven art organization, commissioning and presenting site-aware art in Istanbul, New York and elsewhere. We produce context-specific projects of the highest artistic quality that are accessible to everyone. Protocinema evokes empathy towards understanding of difference, across regions though exhibitions, educational public programming and mentorship. Protocinema maintains long-term relationships with artists nurturing sustained growth. Founded by Mari Spirito in 2011, Protocinema is a registered 501(c)3, free of 'brick and mortar', sites vary to respond both to global concerns and changing conditions on the ground. protocinema.org
Protocinema is supported by: FfAI - The Foundation for Arts Initiatives, The Cowles Charitable Trust, New Jersey; 601 Artspace, New York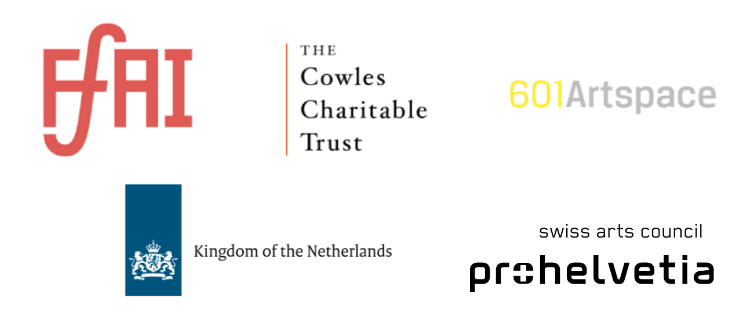 PRESS
---